Sadly, Stick Around did not stick around. The app is no longer available for purchase.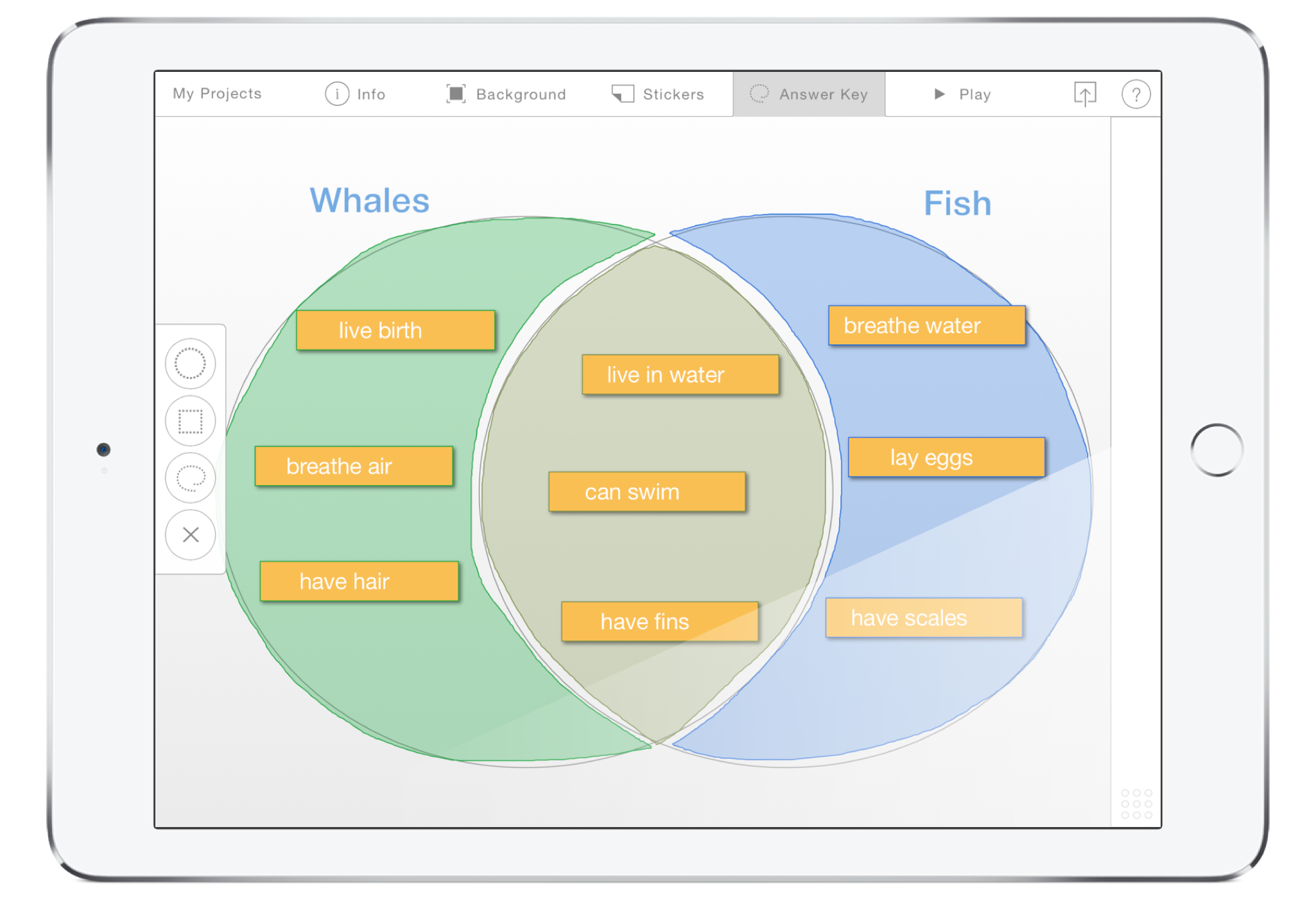 Play, design, and share labeling and sorting puzzles! Stick Around comes with an assortment of puzzles, including ordering decimals and classifying rocks. It's the player's job to drag the stickers from the tray to their correct spots on the background before time runs out.
The best feature of Stick Around is that you can create your very own puzzles in just three steps:
Use drawing tools and/or import photos to make a background.

Add stickers with text, images, sound, arrows, and/or drawings.

Indicate where stickers belong by making an answer key.
You can share puzzles with others via email, Dropbox, Google Drive, and WebDAV. The receiving iPad must have Stick Around installed in order to play.
Teachers can make puzzles for their students to practice content. Students can program their own study aids. Parents can design customized puzzles for their children.
There are loads of possible uses for Stick Around for any age level, from toddler to college!
place locations on a map

tag parts of the body

place items where they belong on a chart

complete a graphic organizer

annotate the water cycle

label people in a photo

diagram a sentence

associate powers with the branches of government

sequence events on a timeline

associate words and definitions

label the parts of a plant

put words in alphabetical order

fill in a Venn diagram

match photos of animals to their habitats
Read our privacy policy. Apple, the Apple logo, and iPad are trademarks of Apple Inc., registered in the U.S. and other countries. App Store is a service mark of Apple Inc.