It is time for my yearly post about the gadgets and gizmos I've recently purchased. You can view my previous posts for 2013, 2012, 2011, 2010, and 2009. I did skip posting in 2014 because I bought very few tech gadgets that year, but, don't worry, I've made up for it in 2015.
You'll notice that many of my 2015 purchases have to do with video production. That's because I have been broadcasting live on Periscope, and I continue to experiment with different ways to record audio and video.
I've used a Brother label printer for years to make stickers that I hand out at my presentations. Brother's P-Touch software makes it easy to add QR codes. A roll of replacement labels is about $13 and yields about 500 stickers (if you use this template I made in P-Touch).
The iRig HD Mic is the microphone I use with my computer, iPhone, and iPad. It connects to a USB or a Lightning port and does a fantastic job of reducing background noise.
I bought these windscreen foam covers for my iRig Mic HD, and they will fit other handheld microphones as well. They are super cheap and it's fun when my audience notices that I've switched colors.
Putting my iPad, tablet, phone, or microphone into a voice isolation booth significantly reduces background noise and echoes. I use an isolation booth when I record voice overs because it gives my productions a crisp clear recording. One of these would make for an excellent classroom recording center! A much cheaper option is to buy acoustic foam and make your own isolation boxes.
I use the Nootle to mount my iPad on a tripod for recording videos or for using my iPad as a teleprompter. The Nootle is adjustable and fits small Android tablets, iPads minis, and other tablets. It does not expand large enough to hold an iPad Pro.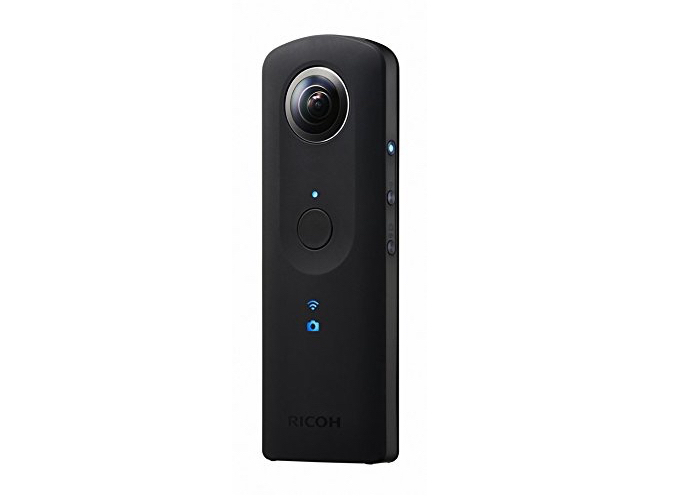 The Theta S has dual 180° cameras that take seamless spherical photos and videos. You can view the photos and videos in the Theta iOS or Android app or upload to the Ricoh website. You can also upload (after your Mac or Windows computer processes the video) to YouTube for 360° viewing in a Google Cardboard viewer.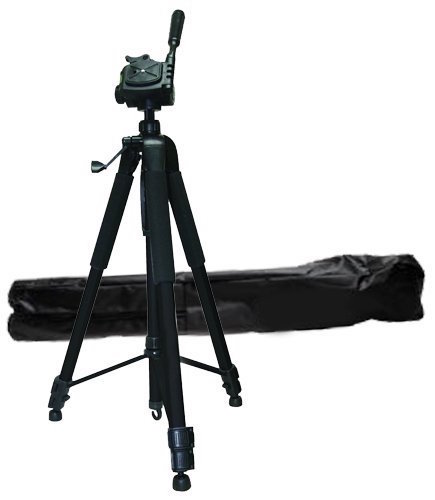 If you don't already have a tripod, this one is sturdy and can be adjusted to be very tall or very short. Its three-way pan head allows it to work perfectly with the Grifiti Nootle to mount an iPad or the Square Jellyfish to mount a phone.
I used the Square Jellyfish to mount my smartphone on a tripod.
I use a DJI Osmo 2 to stabilize my videos. I've got some amazing shots with this gimbal. It uses motors to stabilize my phone. My videos look so smooth—they look like they were filmed using a camera crane. Unfortunately, I cannot use a microphone with this gimbal because plugging in a mic will cause imbalance.
At 8 feet tall, this green screen is very large and needs to lean against a wall. I love that it's collapsible, so I can easily store and transport it.
These lights are powered by AA batteries and I use them to light myself when I record webinars. I also use them for when I film in front of a green screen. These lights come with a variety of diffuser covers, which I use to control the lighting. The included tripods are very short, so you may need to place them on tablets, chairs, or taller tripods.
JustandGo is designed to hold any iPad or smartphone above a surface so you can use it as a document camera. JustandGo is not as adjustable as the Justand v2, but it is much more compact and portable. Read more about JustandGo.
I've used Sugru to fixed my frayed cables. It's great for repairing and reinforcing MacBook power supplies and USB cables, Each 5 gram package can fix 2 or 3 cables.
I use the this background for some of my videos, photos, and webinars. The white side looks like a sheet draped behind me, but the black looks pretty classy. When opened, the tension stretches the fabric to make for a pretty smooth surface. I use this clip and stand kit to hold up my background.
Many of the links above are affiliate links. You can help support Learning in Hand and my technology shopping habit by making purchases through those links.